Glad to share that Well Lead will be attending AUA 2023. From April 28 to May 1 in Chicago, we invite you to join us at our booth No. 848 and explore the latest advancements in stone management.
Meet us in Chicago!
Date: April 28 to May 1, 2023
Well Lead Booth:
No. 848
Address: McCormick Place, 2301 S. Martin Luther King Drive, Chicago, IL 60616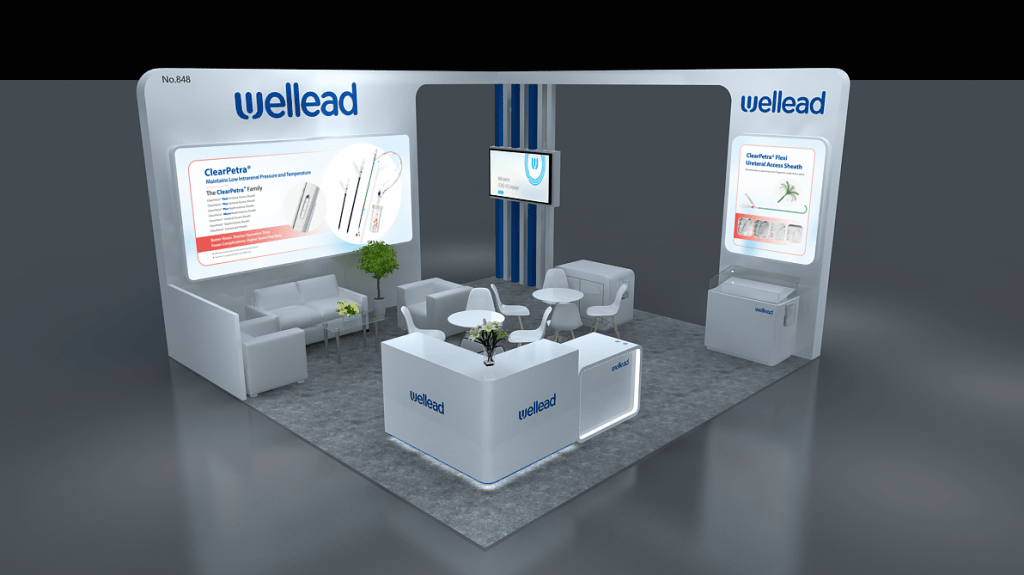 The Access Sheath that Aspirates Stones from Renal Pelvis
The ClearPetra Ureteral Access Sheath, also referred to as Vacuum Assisted Ureteral Access Sheath or Suction Ureteral Access Sheath in the literature, has an oblique side branch with pressure vent, that can be connected to negative pressure aspiration, and a flexible tip that can be passively deflected 180° to the lower pole calyces by the flexible ureteroscope, allowing for efficient and effective treatment of urinary stones.
…"Several centers have conducted experimental and clinical studies on suctioning use during PCNL, mPCNL, and ureteroscopy and concluded that it is an effective and safe adjustment that improves stone-free rates and limits complication rates after these procedures. Suctioning use during common endourological procedures led to improved safety and efficacy among several indications."…
—Quote from Curr Urol Rep, 2020.